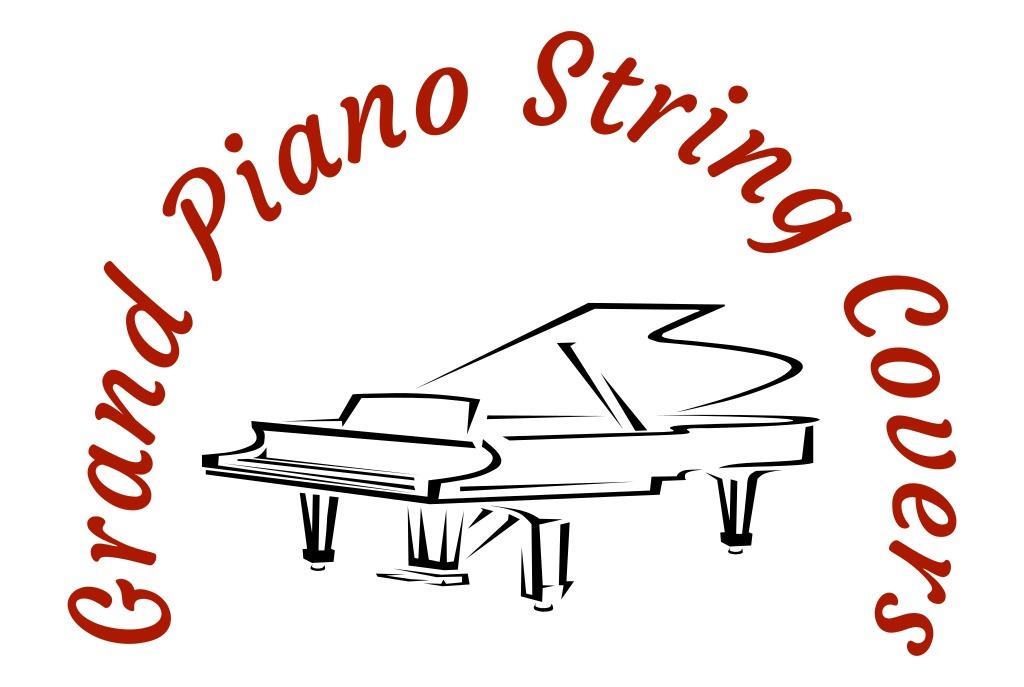 Custom Grand String Covers
by Rhonda
Starting at: $325.00
+
Tax (Texas only) & Shipping
Why Do You Need A String Cover For Your Piano?
A grand piano string cover is very attractive, and serves a number
of important purposes. First and foremost, it helps to create a stable
environment within the string bed. It also protects the piano strings and bed from dust, preventing the strings from rusting and tarnish, causing breakage and loss of tone.
The cover may be left in place all the time, whether you have the piano lid open or closed, and while playing. Constructed of high quality felt, the cover is lightweight and easy to maintain. It simply lays across the top of the harp, and does not affect the tone or sound of the piano in any way. Should it become dusty over time, it may be removed to vacuum or shake out.

Each cover is custom made, using quality materials and excellent workmanship. The body is acid free felt 70% Wool / 30% Rayon ,

with a matching polyester/cotton binding, which is double-stitched

for durability. The perimeter of the cover has a row of decorative gold stitching. Support braces on the underside keep the cover from touching the strings , and as lightweight as possible. String covers are available in Black, Brown, Maroon, or Crimson.

We know you will find your string cover a very good investment. Over time it will help to prevent costly repairs by keeping dust and dirt out of your piano.

For Information on Dealers/Technician sales program email us at,